Posted in
Action
,
Blu-ray
,
Commentary
,
Sci-Fi
,
Science Fiction
,
Thriller
,
Warner
on January 31st, 2018 by Dave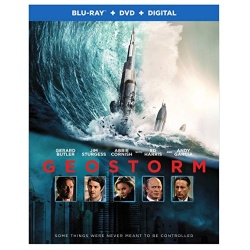 Geostorm is the latest thriller unleashed by Warner Home Video with a January 23rd, 2018 Blu-ray release.
Dean Devlin co-wrote, produced, and directed this near future science fiction disaster thriller.
The story follows a satellite designer who tries to save the world from storms of epic proportions caused by malfunctioning climate-controlling satellites.
The film somewhat flopped in the USA but had a stronger following overseas.
(more…)