Posted in
Blu-ray
,
Commentary
,
Drama
,
New Line
,
Romance
,
Warner
on March 17th, 2017 by Dave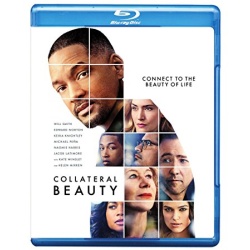 March 14th, 2017 marked the arrival of the Warner Home Video Blu-ray Disc release for Collateral Beauty.
Allan Loeb wrote and co-produced the screenplay for this 'modern fable' set during the New York holiday season.
The film follows a man who tries to cope with his daughter's death by writing letters to time, death and love.
While the movie was largely panned by critics, it was somewhat successful in the cinema.