Posted in
Blu-ray
,
Comedy
,
Commentary
,
Crime
,
New Line
,
Warner
on October 19th, 2017 by Dave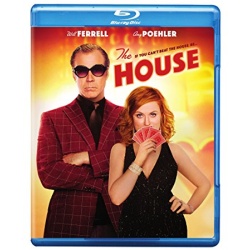 The House is a new Will Ferrell movie released on Blu-ray by Warner Home Video on October 10th, 2017.
Andrew J. Cohen and Brendan O'Brien wrote the screenplay for this crime comedy, with Cohen also directing.
The story follows a couple that, in order to pay for their daughter's college tuition, opens an underground casino.
The film received predominantly negative reviews from critics, and grossed $34 million worldwide.