Posted in
Blu-ray
,
Commentary
on May 20th, 2013 by Dave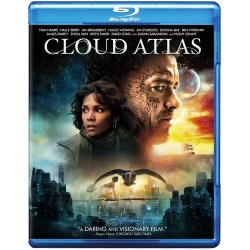 May 14th 2013 marked the Blu-ray release of the Warner Home Video title Cloud Atlas.
The film is a science fiction drama that was financed by European investors.
The overall budget was over $100M, making Cloud Atlas one of the most expensive independent films of all time.
The screenplay was adapted from the novel by David Mitchell, and the film features plotlines set across six different time periods. (more…)