Posted in
Blu-ray
,
Commentary
,
Criterion
,
Drama
on June 17th, 2016 by Dave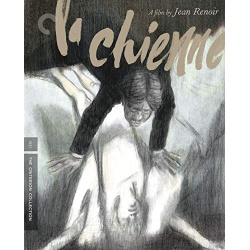 La Chienne is one of the latest French movies released by the Criterion Collection – on Blu-ray Disc June 14th, 2016.
This drama film was the second sound film by director Jean Renior, and the twelfth film of his career.
The literal English translation of the film's title is The Bitch, though the movie was typically retitled Isn't Life a Bitch?
The story was remade in English by Fritz Lang under the title Scarlet Street.