Posted in
Blu-ray
,
Comedy
,
Commentary
,
Crime
,
Warner
on June 29th, 2015 by Dave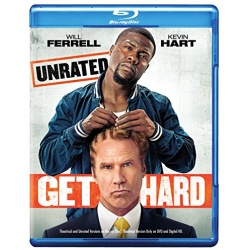 Today I am taking a closer look at the Warner Home Video release Get Hard – out on Blu-ray Disc June 30th, 2015.
This buddy comedy was written by Etan Cohen, Jay Martel and Ian Roberts, and features Will Ferrell and Kevin Hart.
The story follows James King, a clever but naive financial whiz who is sentenced to prison for fraud and wants to 'get hard' before he goes in.
The film was a big financial success, earning over $105 million worldwide.