Posted in
3D
,
Action
,
Adventure
,
Blu-ray
,
Blu-ray 3D
,
Commentary
,
Paramount
,
US Releases
on November 4th, 2014 by Dave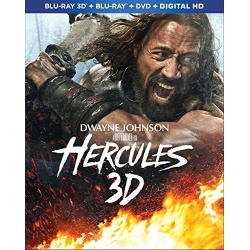 Hercules 3D is the latest key Blu-ray 3D title released today by Paramount Home Entertainment on November 4th, 2014.
This action adventure film was based on the graphic novel Hercules: The Thracian Wars and was jointly by Paramount Pictures and MGM.
The film was actually one of two Hollywood-studio Hercules films released this year – the other being Summit Entertainment's The Legend of Hercules, which screened theatrically in January but was panned by critics.