Posted in
Blu-ray
,
Commentary
,
Magnolia
on December 8th, 2013 by Dave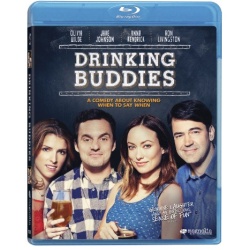 Drinking Buddies is an interesting new indie Blu-ray title this week from Magnolia Home Entertainment, with release on December 3rd, 2013.
The movie written and directed by Joe Swanberg, and follows two co-workers at a craft brewery in Chicago.
The film is part of the Mumblecore movement, which is characterized by natural and unscripted dialogue, and as such the dialogue in the film was entirely improvised by the cast.