Posted in
3D
,
Blu-ray
,
Blu-ray 3D
,
Commentary
,
Warner
on November 21st, 2013 by Dave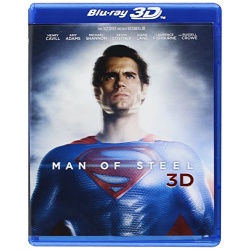 The latest edition from the DC Comics universe hit Blu-ray 3D this month with Man of Steel 3D released by Warner Home Video November 12th, 2013.
The movie was produced by Christopher Nolan and written by David S. Goyer.
Yet another reboot, the film tells the story of Superman's origin story.
Man of Steel kicks off a shared DC Comics universe movie series, with the sequel to feature Batman.