Posted in
4K
,
Atmos
,
Blu-ray
,
Broad Green Pictures
,
Criterion
,
Dolby Vision
,
DTS:X
,
HDR
,
Lionsgate
,
Music Box Films Home Entertainment
,
Sony
,
Ultra HD
,
Universal
,
Warner
on July 12th, 2017 by Dave
The release week July 11th Blu-ray Cover Art Gallery for 2017 features top title The Fate of the Furious from Universal Studios Home Entertainment.
Universal also has The Fate of the Furious on 4K Ultra HD with Dolby Vision HDR – both versions feature DTS:X audio.
Also watch for Peter Jackson's King Kong on Ultra HD, with DTS:X on a triple layer 100GB disc, and an anniversary Blu-ray release for Smokey and the Bandit from Universal.
Sony Pictures Home Entertainment has the animated family title Smurfs: The Lost Village this week, with only the 4K Ultra HD version of Smurfs: The Lost Village featuring Dolby Atmos audio.
Sony also has Luc Besson's The Fifth Element on Ultra HD this week.
Indie titles this week include The Lost City of Z from Broad Green Pictures, A Quiet Passion from Music Box Films Home Entertainment, and The Man from Planet X from Shout! Factory.
Meanwhile the Criterion Collection is releasing the French movie L'argent and the Italian Roberto Rossellini's War Trilogy on Blu-ray this week.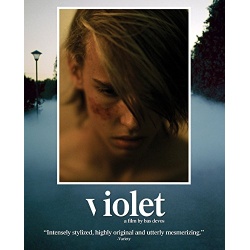 Click on any cover to see the details for the title.