Posted in
4K
,
Atmos
,
Blu-ray
,
Criterion
,
Fox
,
HDR
,
Lionsgate
,
Paramount
,
Shout! Factory
,
Sony
,
Ultra HD
,
Warner
,
Well Go USA
on June 20th, 2017 by Dave
The release week June 20th Blu-ray Cover Art Gallery for 2017 features top title Life from Sony Pictures Home Entertainment.
Sony also has a 4K Ultra HD release for Life that features a Dolby Atmos audio soundtrack.
The Warner Archive Collection continues to dig into the catalog titles with Tom Hanks in Joe Versus the Volcano.
Other catalog titles this week include the Sci-Fi hit The Lawnmower Man and 70's movie Car Wash from Shout! Factory.
Foreign titles include French films The Marseille Trilogy from the Criterion Collection and Railroad Tigers from Well Go USA.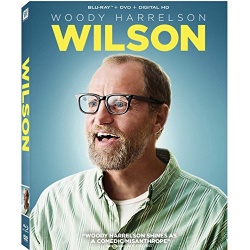 Click on any cover to see the details for the title.