Posted in
3D
,
4K
,
Atmos
,
Blu-ray
,
Blu-ray 3D
,
Cinedigm
,
Criterion
,
Disney
,
Dolby Vision
,
DTS:X
,
HDR
,
Lionsgate
,
Paramount
,
Shout! Factory
,
Sony
,
Television
,
Ultra HD
,
Universal
,
Warner
,
Well Go USA
on June 7th, 2017 by Dave
The release week June 6th Blu-ray Cover Art Gallery for 2017 features top title Beauty and the Beast from Walt Disney Studios Home Entertainment.
Disney also has a new Signature Edition for their animated title Bambi.
Paramount Home Entertainment has the movie Juice on Blu-ray for its 25th anniversary.
They also have 10th Anniversary packaging for their Transformers movies, including Transformers: Age of Extinction, Transformers: Dark of the Moon, and Transformers: Revenge of the Fallen.
Lionsgate Home Entertainment has 4K Ultra HD releases for Dredd, Ex Machina and Snitch, all featuring a Dolby Atmos or DTS:X audio track.
Warner has television release Doctor Who: Series Ten – Part One from BBC Home Video, The Ballad of Cable Hogue from the Warner Archive Collection and The Young Pope from HBO Home Video on Blu-ray this week.
Universal Studios Home Entertainment has Truffaut's Fahrenheit 451 on Blu-ray this week, as well as 4K Ultra HD releases for Despicable Me and Despicable Me 2, which are the first titles to feature Dolby Vision. Oddly though they feature DTS:X audio.
Fox Home Entertainment has A United Kingdom this week, and Anime fans will want to check out Fairy Tail: Collection Eight from FUNimation Productions.
Other indie titles include Ugetsu from Criterion Collection, Operation Mekong from Well Go USA, and Gloria Swanson's 1923 movie ZaZa from Kino Lorber Incorporated.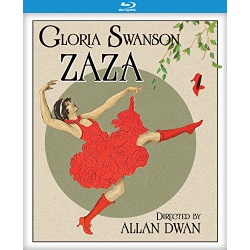 Click on any cover to see the details for the title.