Posted in
Action
,
Adventure
,
Atmos
,
Blu-ray
,
Commentary
,
Paramount
,
Thriller
on May 21st, 2017 by Dave
xXx: Return of Xander Cage is a new key Blu-ray title released by Paramount Home Entertainment on May 16th, 2017.
F. Scott Frazier wrote the screenplay for this action thriller.
It is the third installment in the xXx franchise, following xXx and xXx: State of the Union, with the Xander Cage character returning from 'the dead'.
The film was very successful at the box office, becoming the eighth highest-grossing film of 2017.
xXx: Return of Xander Cage the Movie
Agent Augustus Gibbons is attempting to recruit footballer Neymar Jr. for the xXx program when a satellite crashes right where they are dining.
The satellite crash is believed to be caused by "Pandora's Box", which allows satellites to be crashed when and where needed, effectively turning them into weapons.
A high security CIA office in New York City is breached by a team of four skilled individuals led by Xiang, who steals the Pandora device.
CIA Agent Jane Marke tracks down former xXx operative Xander Cage, and convinces him to return to active service to retrieve the device.
Cage enlists the help of friends to track down the attackers and pursues them to the Philippines.
But things are not always what they seem, and as the mission plays out, Cage must learn who can and cannot be trusted.
xXx: Return of Xander Cage – My Thoughts
xXx: Return of Xander Cage is first and foremost an action movie, though it's light handed approach adds quite some humour to the mix.
Vin Diesel is back in the lead role after taking a break from the previous one due to the death of his character.
Apparently though it is pretty easy to cheat death and re-appear from a self-imposed exile, and relatively easy to find the mystery man.
Certainly if you like your movies to stand up to plot scrutiny, this third installment of xXx is not for you.
On the other hand, the movie is a lot of fun to watch, with over the top stunts that amuse to no end.
The international casting is very strong, with Asian superstars Donnie Yen and Tony Jaa being excellent choices.
Yen is a joy to watch in action, though I thought they wasted their opportunity somewhat with Tony Jaa.
Nonetheless I am sure that these two, plus Deepika Padukone and Kris Wu, led to the huge success the film had internationally.
If you quite enjoy an action heavy movie that doesn't take itself too seriously, xXx: Return of Xander Cage is right for you!
xXx: Return of Xander Cage Cast, Crew and Performance
The cast includes Vin Diesel, Donnie Yen, Deepika Padukone, Kris Wu, Ariadna Gutierrez, Ruby Rose, Tony Jaa and Nina Dobrev.
xXx: Return of Xander Cage was directed by D.J. Caruso, who was also behind Disturbia, Eagle Eye, Taking Lives, and I am Number Four.
Reviews for the movie were mixed, with a Rotten Tomatoes score of 43% and an IMDb score of 5.3/10.
xXx: Return of Xander Cage was a success in the cinema, taking in just $44.9M at the US box office, but also a massive $300M in foreign territories.
xXx: Return of Xander Cage on Blu-ray Disc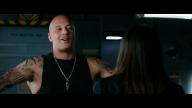 The video on the disc is an AVC 1080p encode at 23.5 Mbps, and is presented in its original aspect ratio of 2.40:1.
The image is largely clear and sharp throughout the movie, with strong contrasts and saturated colours.
There are a lot of night sequences, which can muddy the waters, but this encode holds up well.
See the details page for xXx: Return of Xander Cage for full resolution PNG screen captures taken directly from the disc.
The main audio is Dolby Atmos object based audio, with all the advantages that brings.
Kudos to Paramount for including Atmos on the BD releases, where some studios only feature Atmos on the Ultra HD editions.
The disc is a dual layer BD50, with 43.0 GB used and is coded for All Regions.
xXx Return of Xander Cage Blu-ray – The Bonus Features
The Blu-ray release of xXx: Return of Xander Cage features over an hour of supplements for your viewing pleasure.
 Third Time's the Charm: Xander Returns – 8:13
The focus of this segment is the inception of the 3rd installment in xXx.
Star Vin Diesel played a big role in getting the project green-lit.
The film makers and stars talk about revisiting the Xander Cage character after some 15 years.
Rebels, Tyrants & Ghosts: The Cast – 20:18
Here we look into the diversity of the cast, including the fact that many are huge stars in their own countries.
Cast and crew discuss the various cast members, starting with key star Vin Diesel.
Each actor gets their moment in the spotlight.
Opening Pandora's Box: On Location – 16:10
While the story took place in many international locations, in reality the shooting was limited to just a few.
The Dominican Republic was a great stand in for a number of locations.
The indoor locations were typically sets build on sound-stages.
I Live for this SH$T!: Stunts – 15:17
Needless to say the movie required a lot of stunts and action sequences, and these are covered here.
The extreme sports play a key role, and we get some insight into where the ideas come from and how it was done.
A surprising number of the stunts had practical elements, though a lot of wires helped as well.
Having Donny Yen and Tony Jaa in the mix was a great decision by the film makers.
Gag Reel – 2:12
A bunch of outtakes and bloopers from the production, including a lot of language that needed to be censored.
This release also includes a DVD Copy for legacy players and an UltraViolet Digital Copy code that can also be used for iTunes.
xXx Return of Xander Cage Blu-ray – Final Thoughts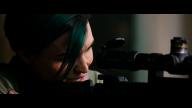 xXx: Return of Xander Cage is a very silly but fun and wild action movie that makes for summer fun.
The Blu-ray release from Paramount Home Entertainment is technically solid, including Dolby Atmos audio, and features an hour of extras to boot.
The retail price is $39.99, though you can get it at Amazon for $19.99, saving 50%!
xXx Return of Xander Cage Blu-ray Extras:
Third Time's the Charm: Xander Returns
Rebels, Tyrants & Ghosts: The Cast
Opening Pandora's Box: On Location
I Live for this SH$T!: Stunts
Gag Reel
xXx Return of Xander Cage Blu-ray Synopsis:
The third explosive chapter of the blockbuster franchise that redefined the spy thriller finds extreme athlete turned government operative Xander Cage (Vin Diesel) coming out of self-imposed exile and on a collision course with deadly alpha warrior Xiang and his team in a race to recover a sinister and seemingly unstoppable weapon known as Pandoras Box. Recruiting an all-new group of thrill-seeking cohorts, Xander finds himself enmeshed in a deadly conspiracy that points to collusion at the highest levels of world governments.