Posted in
Atmos
,
Blu-ray
,
Commentary
,
Crime
,
Drama
,
Warner
on March 24th, 2017 by Dave
Live by Night is the latest Blu-ray title unleashed by Warner Home Video on March 21st, 2017.
This crime drama was written, directed, and co-produced by Ben Affleck, based on the novel by Dennis Lehane.
The story follows the life on an Ybor City bootlegger who becomes a notorious gangster.
The film saw wide release on January 13, 2017 to mixed reviews and didn't do so well at the box office.
Live by Night the Movie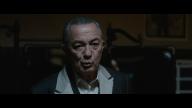 The movie opens in the 1920s, where World War I veteran and petty crook Joe Coughlin falls in love with Emma Gould, the mistress of notorious gangster Albert White.
Joe is brutally beaten by White and his men after he finds out, before the police arrive and arrest Joe for his crimes.
Once released from prison, Joe wants revenge against White, and volunteers his services to Italian mob boss Pescatore.
Coughlin is recruited as an enforcer for Pescatore's rum empire in Ybor City, Tampa, Florida, which is under attack by White.
Joe reconnects with his old partner Dion, and together they protect Pescatore's business in the area.
Joe also develops a relationship with the sister of a local Cuban businessman, and they soon are married.
His revenge on White falls to the back of his mind while he successfully dominates the local underworld, but when Pescatore's son gets involved, it is not clear who can be trusted.
Live by Night – My Thoughts
Live by Night continues Ben Affleck's fascination with Boston, going back to the twenties and thirties this time around.
The film is a bit of a mixed bag, with excellent production values but a meandering story that is difficult to follow.
The story starts in Boston with one cast of characters and then moves down to Florida for an extended period.
There are a number of phases through the film, and one has to wonder ultimately if some should have been left out to allow more time to cover the others.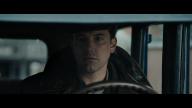 I don't doubt that the original novel has much more depth for each of the phases of the story, and that a lot has been omitted.
That said, the choices of coverage have resulted in a movie that feels overly complex and is difficult to follow.
On the plus side, the production values are great and performances are solid throughout.
The film feels authentic to the era and story aside, is a technically solid entry.
All in all I found it quite frustrating, feeling that the film could have been great, giving Affleck's previous movies.
Live by Night Cast, Crew and Performance
The cast features Ben Affleck, along with Elle Fanning, Brendan Gleeson, Chris Messina, Sienna Miller, Zoe Saldana, Chris Cooper and Max Casella.
Live by Night was directed by Ben Affleck, who also directed Gone Baby Gone, Argo, and The Town.
The critical response to the film tended towards the negative, with a Rotten Tomatoes score of 35%.
It did better with the public, earning an IMDb score of 6.4/10.
Live by Night was no doubt a disappointment in the cinema, taking in $10.4M at the US box office against an estimated budget of $65M.
Live by Night on Blu-ray Disc
The video on the disc is an AVC 1080p encode at 25 Mbps, and is presented in its original aspect ratio of 2.40:1.
This widescreen presentation looks very good, even with a large number of dark scenes throughout the movie.
In many ways it is a shame that the film didn't do well enough for a 4K release, since the film was beautifully shot.
You will find full resolution PNG screen captures taken directly from the disc at the details page for Live by Night.
The main audio is object based Dolby Atmos audio, with a solid presentation throughout.
I do love that Warner includes Atmos on their Blu-ray releases.
The disc is a dual layer BD50, with 43.5 GB used and is coded for All Regions.
Live by Night Blu-ray – The Bonus Features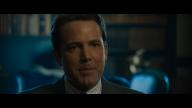 Considering that the movie didn't do so well in the cinema, the Blu-ray release for Live by Night has a surprisingly large selection of supplemental features.
Angel with Dirty Faces: The Woman of Live By Night – 8:54
This segment delves into the characters of the two women in Joe's life, along with the Loretta Figgis character.
Sienna Miller plays the role of Emma Gould, a tough Irish lass who comes from the wrong part of town.
Graciella is portrayed by by Zoe Saldana, and Figgis is played by Elle Fanning.
The actors weigh in on their characters, along with director Ben Affleck.
Good Guys and Bad Guys: The Men of Live By Night – 8:30
The actors who portrayed the gangsters and good guys explore the moral code of the outlaw.
While Affleck's character Joe is unsettled in the underworld, his second in charge Leon loves the gangster life.
On the good side, there is Joe's father Thomas and Chief Figgis, who is also Loretta's father.
Affleck and the actors discuss the light and dark side of even the 'good guys'.
The Mafia kingpins also get a little coverage.
Live By Night's Prolific Author – 6:53
Author Dennis Lehane talks about his history and writing process, including his inspirations.
He talks about how loosely he wrote the story, which perhaps plays into why the film lacks structure as well.
Lehane also talks about the adaptation of his novels into movies, and the lack of control he has once he sells the rights.
In Close Up: Creating a Classic Car Chase – 7:35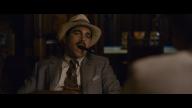 The only behind the scenes featurette covers the making of the classic car chase scene.
The chase was fairly grounded, not pushing the realms of reality too hard.
The crew that created the chase discuss the process from story board to shooting.
They present the techniques they used to maintain a visceral effect of the sequence.
Deleted Scenes – 15:56
The collection of deleted scenes can be viewed with director commentary or without.
Some scenes have alternative elements and some are just superfluous to the movie.
There is an extensive sequence of scenes with an alternative opening where Joe meets Emma at the robbery.
It was ultimately more expeditious to have them know each other from the start.
Director's Commentary
You can also watch the entire feature with Ben Affleck, along with cinematographer Bob Richardson and production designer Jess Gonchor.
The commentary is not especially dense, but they do highlight many of the visual elements of the movie.
They also like to point out which elements are practical and which are digital elements integrated into the scene.
In all this is a good choice for people interested in the visual aspects of film making.
This release also includes an UltraViolet Digital Copy code.
Live by Night Blu-ray – Final Thoughts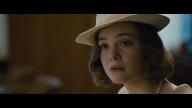 Live by Night is a technically well made crime drama with a story that is somewhat complex and at times confusing.
Warner Home Video has assembled a strong Blu-ray release with a good selection of supplemental features.
The retail price is $29.98, though you can get it at Amazon for $19.99, saving 33%!
Live by Night Blu-ray Extras:
Angel with Dirty Faces: The Woman of Live By Night
Good Guys and Bad Guys: The Men of Live By Night
Live By Night's Prolific Author
In Close Up: Creating a Classic Car Chase
Director's Commentary
Deleted Scenes with Commentary
Live by Night Blu-ray Synopsis:
Self-proclaimed anti-establishment outlaw Joe Coughlin (Oscar winner Ben Affleck) isn't like the gangsters he refuses to work for. He has a sense of justice and an open heart. Driven to right the wrongs committed against him, he heads down a risky path. He and his reckless crew leave Boston for Tampa, and white revenge tastes sweeter than the molasses in the illegal run he runs, Joe learns that it comes at a price.