Posted in
3D
,
4K
,
Blu-ray
,
Blu-ray 3D
,
Criterion
,
Disney
,
Fox
,
HDR
,
Lionsgate
,
Magnolia
,
Paramount
,
Shout! Factory
,
Sony
,
Ultra HD
,
Warner
on February 28th, 2017 by Dave
The release week February 28th Blu-ray Cover Art Gallery for 2017 features top title Doctor Strange from Walt Disney Studios Home Entertainment.
Disney also has a Blu-ray 3D for the Marvel title Doctor Strange, though as of yet we are not seeing any Ultra HD released from Disney.
We have seen pre-order options for Iron Man movies in 4K in Europe, so hopefully that is an indication that we will see 4K releases from Disney here.
Disney also has new packaging with HD digital for a number of titles, including The Princess and the Frog.
Watch for Best Picture Moonlight from Lionsgate Home Entertainment this week, along with Vestron Video release The Gate.
Paramount Home Entertainment has Allied on Blu-ray this week, as well as a 4K Ultra HD release for Allied.
Catalog titles this week include Richard Linklater's The Before Trilogy from Criterion Collection, Ape in 3D from Kino Lorber Incorporated, and When Dinosaurs Ruled the Earth from the Warner Archive Collection.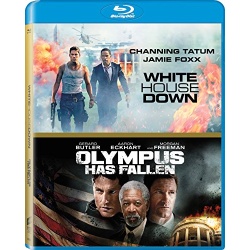 Click on any cover to see the details for the title.