Posted in
4K
,
Blu-ray
,
Criterion
,
DTS:X
,
Fox
,
HDR
,
Lionsgate
,
Shout! Factory
,
Sony
,
Ultra HD
,
Universal
,
Warner
,
Well Go USA
on January 17th, 2017 by Dave
The release week January 17th Blu-ray Cover Art Gallery for 2017 features top title The Girl on the Train from Universal Studios Home Entertainment.
Universal also has a 4K Ultra HD release for The Girl on the Train, and a catalog Ultra HD release Battleship that features a new DTS:X audio mix.
Other Universal titles this week include the horror film Ouija: Origin of Evil and re-releases including Hellboy II: The Golden Army and Ride Along with new Digital Copy options.
Fox Home Entertainment's big release is the comedy title Keeping Up with the Joneses, along with an Ultra HD edition for Keeping Up with the Joneses.
Also watch for an Ultra HD release for Resident Evil: Afterlife and other new Resident Evil Blu-ray repackaging from Sony Pictures Home Entertainment.
The Warner Archive Collection has a new Spencer Tracy movie with Bad Day at Black Rock this week.
In animation, watch for classic Anime title Fairy Tail: Collection Six from FUNimation Productions and Long Way North from Shout! Factory.
Foreign titles include the Korean movie Train to Busan from Well Go USA and the South American film Ixcanul from Kino Lorber Incorporated.
Art Horse movies include title Fox and His Friends and Something Wild from the Criterion Collection.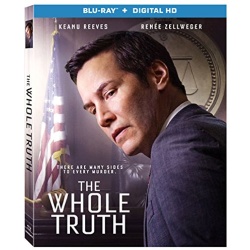 Click on any cover to see the details for the title.