Posted in
3D
,
4K
,
Atmos
,
Blu-ray
,
Blu-ray 3D
,
Cinedigm
,
Criterion
,
Fox
,
HBO
,
HDR
,
Lionsgate
,
Magnolia
,
Marvel
,
MGM
,
Paramount
,
Shout! Factory
,
Sony
,
Ultra HD
,
Universal
,
Warner
,
Well Go USA
on October 4th, 2016 by Dave
The release week October 4th Blu-ray Cover Art Gallery for 2016 features top title X-Men: Apocalypse from Fox Home Entertainment.
You can also get a Blu-ray 3D edition for X-Men: Apocalypse or a 4K Ultra HD version of X-Men: Apocalypse.
Fox also has X-men: First Class on Ultra HD today, along with television title American Horror Story: Hotel.
Universal Studios Home Entertainment has the thriller sequel The Purge: Election Year this week, along with a special release of the Despicable Me: 3 Movie Collection that features a Minion lamp.
Warner Home Video is releasing the animated television titles The Venture Bros.: The Sixth Season and Banshee: Final Season from HBO Home Video this week.
They have also remastered Prince's movies for the Prince Movie Collection, with Purple Rain, Under the Cherry Moon and Graffiti Bridge also in individual releases, all with special purple cases.
4K Ultra HD catalog releases from Warner this week include Pacific Rim and The Great Gatsby.
Lastly for Warner there is a repackage for the Harry Potter movies, from Harry Potter and the Sorcerer's Stone to Harry Potter and the Deathly Hallows: Part 1 and Part 2.
MGM Home Entertainment are releasing the television Blu-ray title Vikings: Season 4 Volume 1.
Sony Pictures Home Entertainment has the video game inspired Kingsglaive: Final Fantasy XV this week.
Showtime title Penny Dreadful: The Final Season is available from Paramount Home Entertainment.
Lionsgate Home Entertainment is releasing indie titles Into the Forest and Joshy on Blu-ray this week.
Other indie titles include the Korean movie The Wailing from Well Go USA and Robert Altman's Nashville from the Criterion Collection.
All in all it is a pretty big week!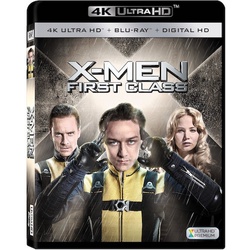 Click on any cover to see the details for the title.