Posted in
Blu-ray
,
Broad Green Pictures
,
Commentary
,
Horror
,
Thriller
on September 28th, 2016 by Dave
Today I am taking a closer look at the Broad Green Pictures release The Neon Demon – on Blu-ray Disc September 27th, 2016.
Nicolas Winding Refn, Mary Laws, and Polly Stenham wrote this psychological horror film.
The story follows an aspiring model in Los Angeles whose beauty and youth cause fascination and jealousy in the industry.
The movie was the third by Refn to compete for the Palme d'Or at Cannes.
The Neon Demon the Movie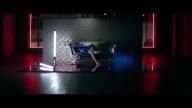 A sixteen-year-old aspiring model Jesse has just moved from small-town Georgia to Los Angeles to start a modelling career.
In her first photo-shoot Jesse poses as a glamorous corpse, sprawled on a chaise longue with fake blood dripping from her.
There she meets makeup artist Ruby, who takes her to a party where she meets fellow models Sarah and Gigi.
Jesse gets signed by a key modelling agency and has a test shoot with a noted photographer.
Next up Jesse aces a casting call for a preeminent fashion designer, while her friend Sarah is ignored.
As Jesse climbs the ladder and buys into her own image, the darker side of the industry envelops her.
The Neon Demon – My Thoughts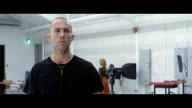 The Neon Demon is a dark and surreal movie that is reminiscent of a David Lynch's darker work in film.
While things don't necessarily make logical sense, there are strong themes and a visual style that exceeds expectations.
Refn weaves a lurid tale of beauty and excess in Los Angeles in the fashion business.
What starts in the light of day, with a fresh new face on the scene, soon descends into darkness as Jesse rises through the ranks.
The whole industry seems fraught with danger, with creepy photographers and catty models at every turn.
Things get a little murky as the movie continues though, and Refn goes places that may be offensive to some viewers.
On the plus side, the film is lusciously shot, with highly creative lighting, wardrobe and makeup throughout.
Just like the story-line, the movie is loaded with beauty and horror, with picture perfect models contrasted against violence and darkness.
Those familiar with Refn's style and work are the most likely to enjoy this film.
On the other hand it might be too dark and possibly disturbing for those who prefer a more typical Hollywood movie.
The Neon Demon Cast, Crew and Performance
The cast includes Elle Fanning, Karl Glusman, Jena Malone, Bella Heathcote, Abbey Lee, Christina Hendricks and Keanu Reeves.
The Neon Demon was directed by Nicolas Winding Refn, who was also behind films like Bronson, Drive, and Only God Forgives.
The film was met with mixed reviews, with a Rotten Tomatoes score of 51%.
That said it had a more positive public response with an IMDb score of 7/10.
The Neon Demon had a limited release in the cinema, taking in $1.3M at the US box office.
The Neon Demon on Blu-ray Disc
The video on the disc is an AVC 1080p encode at 30 Mbps, and is presented in its original aspect ratio of 2.40:1.
The film is visually stunning in many ways, and was shot on digital equipment to great effect.
Most of the scenes were shot at night, with the few daylight scenes adding contrast.
With rich blacks and vibrant colours in the more surreal sequences, this Blu-ray release is a visual feast.
For full resolution PNG screen captures taken directly from the disc you can check the details page for The Neon Demon.
The main audio is lossless 5.1 DTS-HD Master Audio with 24-bits resolution at 48 kHz.
The disc is a dual layer BD50, with 33.9 GB used and is coded for Region A.
The Neon Demon Blu-ray – The Bonus Features
The Blu-ray release for The Neon Demon features a commentary and a couple of short promotional segments.
Audio Commentary with director Nicolas Winding Refn and Elle Fanning
Refn and Fanning have a lot of fun with this commentary, which was Elle's first commentary.
Refn promises to not reveal all of the secrets, but they discuss every scene in a lot of depth.
Many aspects of the film are discussed, including casting, wardrobe and make up effects.
With a minimal budget, a lot of creativity was needed to achieve the look of the film.
The film has a lot of imagery and mystery, and Refn offers insight into some of these as well.
As perhaps the main supplement, Refn fans will definitely want to check this out.
Behind the Soundtrack of The Neon Demon – 5:08
Composer Cliff Martinez and Nicolas Winding Refn discuss the role that the score plays in the film.
They talk about their inspirations and the fact that the score plays a key role front and center in The Neon Demon.
Martinez previously composed the scores for Refn's films Drive and Only God Forgives
About The Neon Demon – 1:12
This segment is a brief promo with clips from the movie like a trailer, but also interviews with cast and crew.
The Neon Demon Blu-ray – Final Thoughts
The Neon Demon is a dark and quirky film with stunning visuals and menacing themes throughout.
Broad Green Pictures has released a technically solid Blu-ray release, with a few supplemental features, including a feature commentary.
The retail price is $34.99, though you can get it at Amazon for $16.99, saving 51%!
The Neon Demon Blu-ray Extras:
Audio Commentary with director Nicolas Winding Refn and Elle Fanning
Behind the Soundtrack of The Neon Demon
About The Neon Demon
The Neon Demon Blu-ray Synopsis:
When aspiring model Jesse moves to Los Angeles, her youth and vitality are devoured by a group of beauty-obsessed women who will use any means necessary to get what she has.