Posted in
3D
,
Anchor Bay
,
Blu-ray
,
Blu-ray 3D
,
Disney
,
Fox
,
Paramount
,
Sony
,
Universal
,
Warner
on December 19th, 2013 by Dave
The studios have some of their lesser earning summer movies in the last Blu-ray Cover Art Gallery before the Holiday Season.
Top title for the week is the sequel Percy Jackson: Sea of Monsters from Fox Home Entertainment, along with a Blu-ray 3D release Percy Jackson: Sea of Monsters 3D and a Blu-ray 3D conversion for Predator this week.
Meanwhile Walt Disney Studios Home Entertainment has The Lone Ranger and Sony Pictures Home Entertainment has the science fiction title Elysium this week.
Sony also has the concert movie One Direction: This is Us on Blu-ray, One Direction: This is Us in 3D in the Blu-ray 3D format, and television title Justified: The Complete Fourth Season.
Another sequel Kick-Ass 2 hits Blu-ray from Universal Studios Home Entertainment this week.
Warner Home Video has the excellent thriller Prisoners this week, along with the Showtime series Shameless: The Complete Third Season.
Indiana Jones movies get individual releases, with Indiana Jones and the Raiders of the Lost Ark, Indiana Jones and the Last Crusade, and Indiana Jones and the Temple of Doom from Paramount Home Entertainment.
Also watch for the classic German title The Blue Angel in an English language edition from Kino Lorber Incorporated.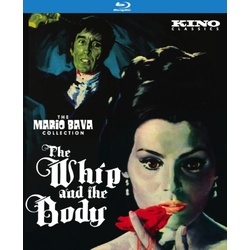 Click on any cover to see the details for the title.