Posted in
3D
,
Anchor Bay
,
Blu-ray
,
Blu-ray 3D
,
Criterion
,
Disney
,
Fox
,
Paramount
,
Sony
,
Studios
,
Warner
on September 27th, 2013 by Dave
Sorry for another late Blu-ray Cover Art Gallery this week while I am on vacation.
The top title this week is of course Iron Man 3 from Walt Disney Studios Home Entertainment, which is also available in an Iron Man 3 Blu-ray 3D Edition.
Disney also has taken over distribution of other Marvel titles, with new releases today for both Iron Man and Iron Man 2, as well as Thor and Captain America: The First Avenger.
Sony Pictures Home Entertainment has The Kings of Summer this week.
Collectors should watch for The Dark Knight Trilogy (Ultimate Collector's Edition) and another edition of The Matrix (Steelbook) from Warner Home Video.
Popular television titles this week include Hannibal: Season One from Lionsgate Home Entertainment, Doctor Who: The Complete Seventh Series from BBC Home Video, Modern Family: The Complete Fourth Season from Fox Home Entertainment and South Park: The Complete Sixteenth Season from Paramount Home Entertainment.
Indie and art house this week include a new edition of Halloween from Anchor Bay Entertainment with 7.1 audio, 3 Films by Roberto Rossellini Starring Ingrid Bergman from Criterion Collection, the documentary Room 237 from MPI Home Video and Voyage of the Damned from Shout! Factory and Timeless Media.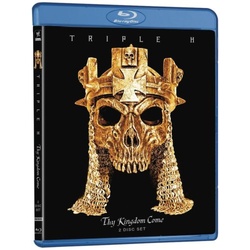 Click on any cover to see the details for the title.