Posted in
Blu-ray
on July 16th, 2013 by Dave
A mostly quiet week in the Blu-ray Cover Art Gallery this week, though we do have a few new day and date releases.
Warner Home Video kicks it off with both the baseball move 42 and the new Stallone movie Bullet to the Head this week.
Sony Pictures Home Entertainment has the new remake of Evil Dead on Blu-ray this week, along with more 'Mastered in 4K' titles.
New 'Mastered in 4K' titles include Godzilla, Spider-Man 2, Men in Black and Moneyball.
On the television side, look for Orphan Black: Season One from BBC Home Video, Hell on Wheels: The Complete Second Season from E1 Entertainment and Masterpiece Mystery: Endeavour Series 1 from PBS Home Video.
Indie titles this week include the 1963 Lord of the Flies from Criterion Collection, the documentary An Affair of the Heart: Rick Springfield from Breaking Glass Pictures, the animated film Heavy Traffic from Shout! Factory and British drama Wild Bill from New Video DVD.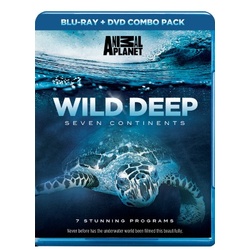 Click on any cover to see the details for the title.