Posted in
Blu-ray
,
Commentary
on June 26th, 2013 by Dave
June 25th, 2013 marked the Blu-ray release of Steve Carell's latest comedy – The Incredible Burt Wonderstone from – New Line Home Entertainment.
The film follows Las Vegas magician Burt Wonderstone as he attempts to reboot his career, in competition with street magician Steve Gray.
The movie is a pretty over the top take on the magic business, especially the Las Vegas magic shows, and features cameo appearances from David Copperfield.
The Incredible Burt Wonderstone the Movie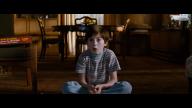 The film opens back in 1982, where a young Albert is being harassed by bullies.
His mother leaves him a special magic trick set by veteran magician Rance Holloway as his birthday present.
He studies the instructional video and practices some of the tricks, attracting the attention of a classmate, Anthony.
They practice the magic tricks together and eventually become professional magicians Burt Wonderstone and Anton Marvelton.
The two put together a stage show and earn an ongoing headlining act at the Bally's Casino in Las Vegas.
Ten years later they are performing the same tricks as when they started, and Anton is fed up with Burt's ego.
Burt and Anton encounter a street magician called Steve Gray, performing a strange and somewhat grotesque magic card trick for his TV magic show, Brain Rapist.
As audience numbers for Burt and Anton's show dwindle, Bally's boss Doug Munny challenges them to do something to regain their audience.
Anton suggests that he and Burt try locking themselves up in a plastic cage , suspended high above the ground for a week.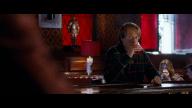 Burt does nothing to prepare for the stunt, and almost instantly falls into a panic, causing the stunt to fail spectacularly.
Anton is injured and the two part ways, leaving Burt to perform the show by himself, which is a disaster.
Doug Munny shuts down the production and Burt is left broke and alone.
When Burt tries to find work as an entertainer at an assisted-living facility, he meets his idol Rance Holloway, who retired from magic years before.
With Rance's help, can Burt get his act back together and return to being a success in Las Vegas?
The Incredible Burt Wonderstone is a bit of a mixed bag of a movie.
On the one hand, it is a somewhat of a satirical take on the Las Vegas magic scene, from the long running casino shows to the brash and sometimes shocking street performers.
It is certainly fun for fans of the illusion, and the film does have some very funny moments.
On the other hand, the plot is something you have seen before, where the protagonist becomes arrogant and lazy, loses everything, and has to become a better man in order to get it all back.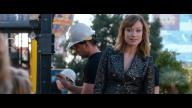 Steve Carell leads the cast as Burt Wonderstone, and in many ways this is yet another role playing the same character for him.
I think overall your enjoyment of the film could largely be predicted by how much you enjoy Carell's style.
Of the supporting cast, Jim Carrey and Alan Arkin are excellent, though Steve Buscemi and Olivia Wilde are not given much to work with character-wise.
Also, for me the 'love story' aspect of the film was less believable than the magic tricks.
James Gandolfini was also strong as Doug Munny, and sadly this was one of his last films.
The Incredible Burt Wonderstone was the feature film directorial debut for Don Scardino, whose previous credits were mostly for television shows.
Reviews for the film were predominantly negative, with a Rotten Tomatoes score of 37%, though it fared better at the IMDb with a score of 5.9/10.
The Incredible Burt Wonderstone took in $22.5M at the US box office, falling somewhat short of its $30M estimated budget.
The Incredible Burt Wonderstone on Blu-ray Disc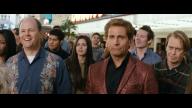 The video on the disc is an AVC 1080p encode at 20 Mbps, and is presented in its original aspect ratio of 2.40:1.
Overall the film looks pretty good, with a solid transfer and no special cinematic style.
For full resolution PNG screen captures taken directly from the disc, check out the details page for The Incredible Burt Wonderstone.
The main audio is lossless DTS-HD Master Audio with 5.1 channels – 24 bits resolution at 48 kHz.
The disc is a dual layer BD50, with 26.5 GB used and is coded for All Regions.
The Incredible Burt Wonderstone on Blu-ray Disc – The Bonus Features
This release comes with a small selection of supplemental features, starting with Steve Gray Uncut.
This is essentially the television show Brain Rapist that the character Steve Gray was shooting throughout the story of the film.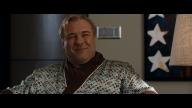 Making Movie Magic with David Copperfield features an interview with Copperfield as he discusses his roles in the film.
Firstly his team help create some of the illusions featured in Burt and Anton's show in the film.
Then there was his cameo appearance in the movie as himself, and also some other appearances where he was made up to be other extra characters.
In the end the extra appearances were largely cut from the film.
Speaking of cuts, there is a collection of deleted scenes and alternate or extended takes of scenes that appear in the film.
There is also a gag reel that shows some of the funnier ad lib moments from the comedian stars.
This release includes a DVD copy as well as an UltraViolet Digital Copy code.
The Incredible Burt Wonderstone on Blu-ray – Final Thoughts
The Incredible Burt Wonderstone is a middle of the road comedy that will likely appeal to Steve Carell fans.
New Line Home Entertainment has put together a solid presentation of the film and a small collection of supplements to go with it.
DVD and Digital Copy are both available for this title.
The retail price is $35.99, or order it right now at Amazon for $22.99, saving 36%!
Extras:
Steve Gray Uncut
Making Movie Magic With David Copperfield
Deleted Scene & Alternate Takes
Gag Reel
Synopsis:
Superstar illusionists and Las Vegas headliners Burt Wonderstone (Steve Carell) and Anton Marvelton (Steve Buscemi) have fallen on hard times. The longtime friends now loathe each other and they face cutthroat competition from guerrilla street magician Steve Gray (Jim Carrey), whose cult following surges with each outrageous stunt. But there's still a chance to save the act – both onstage and off – if Burt can retrieve his magic mojo!