Posted in
3D
,
Blu-ray
,
Blu-ray 3D
,
Studios
on June 25th, 2013 by Dave
An interesting mix of titles in the Blu-ray Cover Art Gallery for the week of the June 24th 2013.
The Beatles lead the chart with the Blu-ray release of the movie Help! from Capitol Records.
Millennium Entertainment has the Blu-ray 3D title Upside Down in a combo with DVD and as a single Blu-ray 3D disc of Upside Down that also supports regular 2D playback.
Other new releases this week include Halle Berry movie The Call from Sony Pictures Home Entertainment and Steve Carell in The Incredible Burt Wonderstone from New Line Home Entertainment.
Indie titles this week include Shoah from Criterion Collection, In the Family – which created an LLC specifically to distribute the film, and German movie North Face from Music Box Films Home Entertainment.
Universal Studios Home Entertainment had a whole slew of steel book re-releases today for many of their cult favourites, including Shaun of the Dead, Scarface, The Big Lebowski, Serenity, The Incredible Hulk, Scott Pilgrim vs. the World, Van Helsing, The Mummy, Hulk, and Hellboy II: The Golden Army.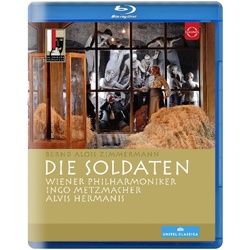 Click on any cover to see the details for the title.