Posted in
3D
,
Blu-ray
,
Blu-ray 3D
,
Studios
on June 12th, 2013 by Dave
We have a couple of big Blu-ray 3D releases in the Blu-ray Cover Art Gallery for the week of  June 10th 2013.
First up is the fantasy action movie Hansel & Gretel: Witch Hunters, along with the Limited 3D Edition of Hansel & Gretel: Witch Hunters from Paramount Home Entertainment.
Walt Disney Studios Home Entertainment has Oz the Great and Powerful this week, also with an Oz the Great and Powerful 3D edition.
Disney also has some new animated double feature releases, including Lilo & Stitch / Lilo & Stitch 2: Stitch Has a Glitch, The Emperor's New Groove / Kronk's New Groove, and Atlantis: The Lost Empire / Atlantis: Milo's Return.
Paul McCartney and Wings feature in Rockshow this week from Eagle Rock Entertainment.
Summit Entertainment has The Rock in his latest movie Snitch this week.
For classic cinema, watch for a new release for Enter the Dragon from Warner Home Video this week, as well as Bergman's Wild Strawberries from the Criterion Collection, and documentary How to Survive a Plague from MPI Home Video.
Television releases include The Dick Van Dyke Show: The Complete Third Season from Image Entertainment,  The Newsroom: The Complete First Season from HBO Home Video and the Netflix original series House of Cards: The Complete First Season from Sony Pictures Home Entertainment.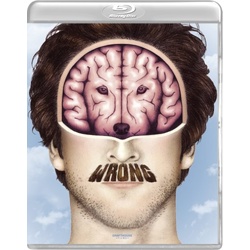 Click on any cover to see the details for the title.