Posted in
Blu-ray
,
Studios
on May 1st, 2013 by Dave
The last Blu-ray Cover Art Gallery for April 2013 is again a little quiet, before things pick up big time in May.
Top title for the week is Academy Award winning  Silver Linings Playbook from Anchor Bay Entertainment.
Music documentary title History of the Eagles is out this week, and Amazon has a special edition History of the Eagles from Jigsaw Productions.
It is a big Star Trek week too, with Star Trek: The Next Generation – Season Three and Star Trek: The Next Generation – The Best of Both Worlds from Paramount Home Entertainment.
Paramount also has individual releases for original Trek movies, including Star Trek I: The Motion Picture and Star Trek III: The Search for Spock.
Seth Rogen's new movie The Guilt Trip is also new from Paramount Home Entertainment.
Fox Home Entertainment has Broken City this week, while Sony Home Entertainment has Barbra Streisand in Funny Girl.
Look for Baz Luhrmann's first feature Strictly Ballroom in a catalog release from Lionsgate Home Entertainment.
Warner Home Video has individual releases for Friends: The Complete First Season and Friends: The Complete Second Season this week.
Over to classic cinema, look for Humphey Bogart in The Enforcer and Gary Cooper in Cloak and Dagger this week from Olive Films.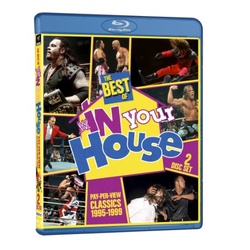 Click on any cover to see the details for the title.