Posted in
3D
,
Blu-ray
,
Blu-ray 3D
on October 17th, 2012 by Dave
The Blu-ray Cover Art Gallery for this week features a a number of key Blu-ray 3D titles.
Madagascar 3: Europe's Most Wanted from DreamWorks Home Entertainment is also being released in a Madagascar 3: Europe's Most Wanted Blu-ray 3D edition.
Avatar is getting a wide release in Blu-ray 3D format from Fox Home Entertainment, after previously being a Panasonic exclusive.
Another new wide release Blu-ray 3D this week is Harry Potter and the Deathly Hallows: Part 1 3D from Warner Home Video.
Wes Anderson's latest film Moonrise Kingdom hits Blu-ray this week from Universal Studios Home Entertainment.
Television releases this week include Mad Men: Season Five from Lionsgate Home Entertainment, Looney Tunes: Platinum Collection Volume 2 from Warner Home Video and That '70s Show: Season Two from Mill Creek Entertainment.
Sony Pictures Home Entertainment has Janathan Demme's documentary film Neil Young Journeys this week, along with catalog title A League of Their Own.
Walt Disney Studios Home Entertainment is releasing both The Santa Clause and The Santa Clause 2 this week.
On the art house and classic side, watch for Letter from an Unknown Woman from Olive Films, Frank Sinatra in Suddenly from HD Cinema Classics and The Forgiveness of Blood from The Criterion Collection.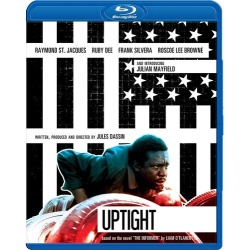 Click on any cover to see the details for the title.